How to Market-test Your Entrepreneurial Idea
 – without spending a boatload of money
Launching a company is comparable to bungee jumping – except that you don't know if there's a cord attached. Starting a company can be similarly risky – but it doesn't have to be as scary, and can be just as exhilarating.
This workshop equips entrepreneurs with the tools for market-testing. We will describe proven methods for concept validation, use case development, and buying-scenario testing to add to your current skills.
Whether your product or service is B2B, B2C, or B2G, you'll learn techniques to gain insight into what customers want. 

Entrepreneurial camaraderie! Food! Wine! Networking! What could be better on a Thursday night?  Bring your questions and challenges to this dynamic, interactive program. Following the speaker's presentation, you'll have the opportunity to discuss your issues with our select panel of experienced entrepreneurs. 
 Our Speaker – Glen Gulyas, Co-founder of CauseNetwork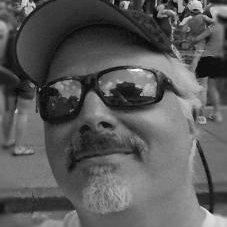 Glen Gulyas is a successful entrepreneur who has founded many technology companies. His current company, CauseNetwork, offers a branded digital network that makes shopping better for everyone by enabling them to give more to charity. Previously, he served as Chairman and Chief Executive Officer of Skoots.com, and as President and Chief Operating Officer of GigaTrust, which created a strategy and alliance partnership with Microsoft that enabled it to develop its core products and proprietary technologies. A long-time DC-area resident, Glen's professional associations, charities, and community service include: VEFC – Volunteer Emergency Families for Children, and the Optimist Club of Arlington. Glen has provided strategic guidance for more than seven years to Microsoft's product development teams and partners in the world. He has a BS in business and computer sciences from Rutgers.
Panelists:
TBD
Event Time Line:
6:30 – 7:00pm:  Registration, Networking & Refreshments 
7:00 – 7:50pm:   Presentation & Breakout
7:50 – 8:00pm: Break
8:00 – 8:45pm:  Panel Q&A
8:45 – 9:00pm:  Networking & Refreshments
Parking:
Free Parking
Event Fees:
REGISTER EARLY AND SAVE
Early registration ends on October 8th : Members and Guests $30
Members: $35.00    
Guests: $50.00 
Membership is complimentary for qualifying entrepreneurs.  Learn More
 ONLINE REGISTRATION ONLY –No Registration Available at Event
 Hosted by: