Exploring a New Paradigm In Cybersecurity
May 18 @ 5:30 pm

-

9:00 pm
Thank you for a great evening!  
Guests joined Frank Sauer – former Deputy Assistant Director of the Federal Bureau of Investigation (FBI) for Software and Technology – along with our expert panel in a lively discussion on how we can shift our thinking on Cybersecurity.
If you join the forum as a member, you can attend events at a discounted rate (up to a 50% discount!).  Click to join and receive your membership confirmation.

Below are the details from our recent event:
Agenda:
@ 5:30–6:00 Networking and Registration
@ 6:15–7:15 Frank Sauer Talk +Q&A
@ 7:30-8:15 Expert Panel Discussion +Q&A
@ 8:30 Post event networking
Location:
Navy League Building
2300 Wilson Boulevard
Arlington, VA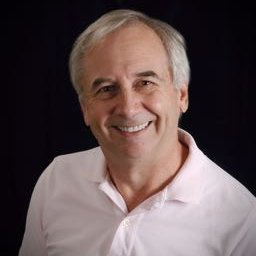 SPEAKER: Frank Sauer
Frank Sauer is the Chief Executive Officer of Outdo Inc., a boutique think tank for disruptive innovation on cyber security practices. Frank worked at the FBI as the Deputy Assistant Director for Software and New Technology, where he was the first Executive Director of the $600 million agency-wide hardware/software upgrade project that began after 9/11.
Learn more about Frank.
MODERATOR: Morgan Wright
Morgan is an internationally recognized expert on cybersecurity strategy, cyberterrorism, identity theft and privacy. He serves as a Senior Fellow at The Center for Digital Government. Morgan's landmark testimony before Congress on Healthcare.gov changed how the government collected personally identifiable information.
Learn more about Morgan.
 Panelists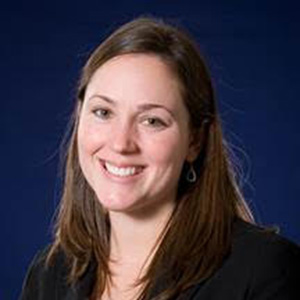 Rebekah Lewis is an Executive in Residence and the Deputy Director of the Kogod Cybersecurity Governance Center (KCGC) at American University's Kogod School of Business. Prior to joining AU, Lewis practiced cybersecurity and information assurance law with the NSA.  Learn more about Rebekah.
Thomas Bayer is the Chief Information Officer of Conference of State Bank Supervisors.   He was Chief Information Officer for the U.S. Securities and Exchange Commission (SEC), where he oversaw the Commission's IT program and was responsible for the Electronic Data Gathering Analysis and Retrieval (EDGAR) system.  EDGAR electronically processes more than 500,000 financial statements every year. Learn more about Thomas.
Jenny Menna is the Senior Vice President and Cybersecurity Partnership Executive at U.S. Bank.  Jenny leads US Bank's Information Systems Security Intelligence, cyber-exercise, education and awareness, and Business Line Information Security Officer teams. Learn more about Jenny.
Dr. David A. Bray is an Eisenhower Fellow to Taiwan and Australia; Harvard Executive In-Residence; Senior Executive and CIO, FCC. In 2016, Dr. David A. Bray was named one of the top "24 Americans Who Are Changing the World" under 40 by Business Insider. Learn more about Dr. Bray.